GALA Choruses is committed to assuring that Festival 2024 is accessible for all. Learn about resources in the city of Minneapolis, performance venues, ASL interpretation, assisted listening devices, housing, airport accommodations, and accessibility equipment rental.
---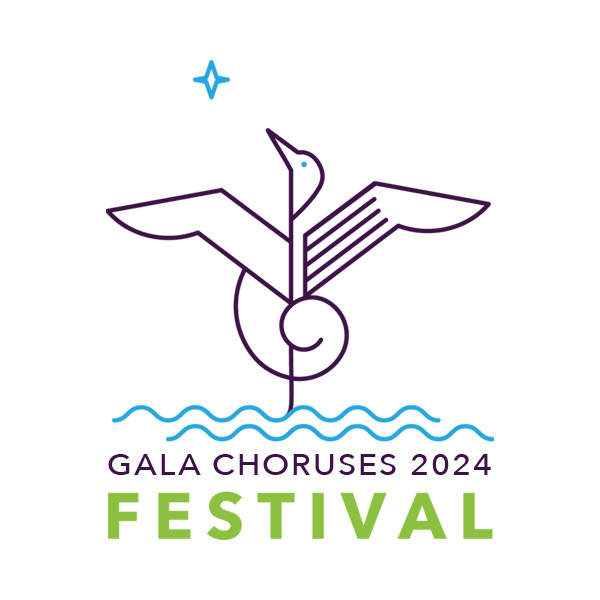 GALA Choruses is committed to assuring that Festival 2024 is accessible for all. GALA staff have verified that all performance venues and hotel accommodations are compliant with the Americans with Disabilities Act of 1990. Features we look for when choosing Festival sites include items such as Braille signage, wheelchair ramps, elevators, audio signals at pedestrian crossings, walkway cut-aways, and many other features. Additionally, a Festival staff member will be on-call to assist delegates with physical disabilities.
The City of Minneapolis
Minneapolis has a tremendous amount of accessible public space. The city instituted a pedestrian ramping program for its streets decades before the ADA took effect, and Nicollet Mall, the main street through the Festival Village, was recently remodeled to be even more pedestrian-friendly (it is closed to automobiles). All Metro Transit buses have wheelchair ramps, and the light-rail trains all have step-free boarding, and there's a free shuttle bus that runs up and down Nicollet.
All the city's downtown parks are accessible, as are miles of waterfront, including Minnehaha Falls and the Minneapolis Sculpture Garden. Many of the downtown buildings (including most of the Festival Village), are connected to one another by Skyway, a system of covered bridges above the roads.
The Performance Venues
All the performance venues are accessible and are compliant with current ADA standards. The Minneapolis Convention Center Stage is the most accessible for singers backstage. Orchestra Hall has a more complicated flow for singers with limited mobility. Central Lutheran will have a ramp and simple backstage access. There will be volunteers trained to guide singers through all backstage routes. The stages in all the venues have ADA-compliant ramps.
Stage diagrams and other venue details can be found here. Additional information on navigating the performance venues for those in wheelchairs or scooters will be provided to the chorus Festival Liaisons. Risers on the Minneapolis Convention Center and Central Lutheran stages have railings. Chairs and stools will be available by request on stages; request these when submitting your chorus performance technical information next spring.
Orchestra Hall offers a limited number of courtesy wheelchairs and accessible seating areas. The Minneapolis Convention Center received the Minnesota Access Achievement Award from the MN Society of Architect for its attention to access. MCC also rents wheelchairs and scooters on a day-to-day basis at the Visitor Information Center near the main entrance.
ASL Interpretation an Assisted Listening Devices
Orchestra Hall offers Williams Sound infrared hearing enhancement devices free of charge at Guest Services. Assisted listening devices are also available in the Convention Center; for details, check the MCC website or call 888-404-5554.
GALA will have ASL interpreters at all evening Blockbuster concerts. Some choruses use ASL interpreters as a matter of course during their concerts, and the presence of interpreters at Coffee Concerts and the afternoon chorus concerts is dependent upon the discretion of each chorus.
The Hotels
All the hotels in the GALA housing block are ADA-compliant, with accessible public spaces and accessible rooms in each property. Several of the hotels in the block have Skyway connections. If you have questions about a specific property, contact Convention Housing Partners at gala@chphousing.com or by phone at 866-530-2440.
MSP Airport
The Minneapolis – St.Paul airport (MSP) offers an array of services for travelers with disabilities. Handicap Seating is plentiful throughout the airport and service carts come by frequently to take you around – just have a seat and wait for the next cart. The airport even houses Scootaround, a mobility repair station where travelers can get quick repairs to their wheelchairs, powerchairs and scooters.
All audio pages are available in text format on screens located throughout both terminals. The texts can also be viewed on history screens at all of the airport's information booths. Closed captioning is enabled on all CNN airport screens throughout the airport, as well as in most restaurants.
View the MSP accessibility page for details.
Equipment Rental
Motorized wheelchairs, scooters, and other medical supplies can be rented from Dahl Medical Supply, 1200 Nicollet Ave (only blocks away from the Convention Center), 612-334-3159. Dahl will even deliver scooters to your downtown hotel.
Another equipment supplier is APA Medical Equipment, located at 3115 E. 38th St, 612-722-9000.