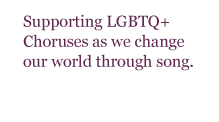 ANNA Crusis Feminist Choir & Philadelphia Gay Men's Chorus
January 30 @ 3:00 pm

-

4:00 pm

EST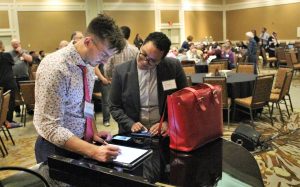 It's been far too long since the GALA community has gathered together, and it's time to RECONNECT!  The GALA Leadership Symposium will be live and in person FEB 18-20 at the Hyatt Regency at Villa Christina in Atlanta GA.
Register through the Integra Planner:  https://galachoruses.integraplanner.net/
Details on the Leadership Symposium page.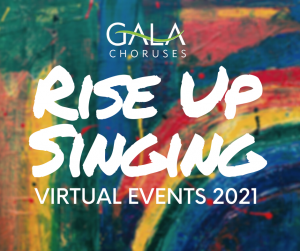 GALA Choruses presents Rise Up Singing: Virtual Events 2021 an ongoing series of virtual concerts, collaborations, and conversations throughout 2021 to elevate our vision of a world where all voices are free.
Visit https://galachoruses.streamallytix.com/ to reserve your show link today.
We have lots of material in our online resource center for  When Can We Sing Again - let's put our voices together safely and with great joy!
A New Harmony: Equity, Access, and Belonging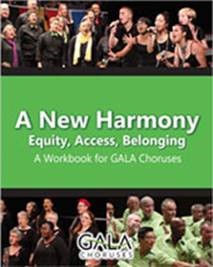 GALA Choruses' New Harmony Task Force has designed a workbook to help explore conversations about Equity, Access and Belonging.
An expanded 2nd edition will be available soon!  Visit our New Harmony page: https://galachoruses.org/resource-center/a-new-harmony/
Celebrate Our Member Chorus Anniversaries:
Des Moines Gay Men's Chorus
Rhode Island Gay Men's Chorus
New Jersey Gay Men's Chorus
l'Ensemble Vocal Ganymede
Sacramento Women's Chorus
New Wave Singers of Baltimore
Harrisburg Gay Men's Chorus
Connecticut Gay Men's Chorus
Gay Men's Chorus of Washington
Philadelphia Gay Men's Chorus