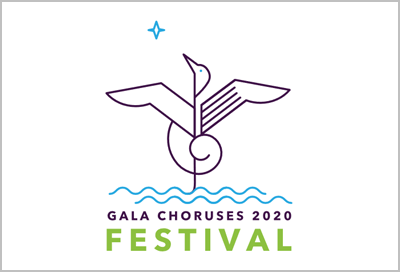 GALA Festival 2020
Chorus Registration is Open!
Join us for GALA Festival 2020 in Minneapolis, July 4th - July 8th, 2020. Registration is now open for Individual Delegates! Early registration for choruses and ensembles continues through May 31st, with late chorus registration closing July 1.
To get you in the mood, watch this video of highlights from Festival 2016 Denver, or this funky Minnesota video highlighting some sights and featuring members of our three host choruses in the Twin Cities.
Attention foundations and corporate sponsors: Do you want to be a part of Festival 2020? Contact development [at] galachoruses.org (Joann Usher) and help us raise the roof in Minneapolis!