From workshops to programs, there are many additional ways to sponsor GALA Festival 2024!
---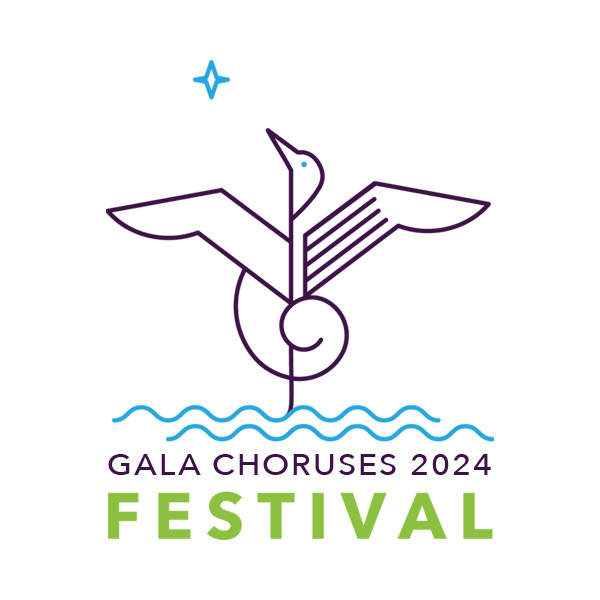 Symposium Workshops
COVID has changed our world. Throughout 2020 and for much of 2021 we have come together digitally. We were able to have a hybrid physical/virtual GALA Symposium in 2022 in Atlanta, Georgia. This featured several days of multiple workshop tracks for Chorus administrators, Artistic Directors, Board leadership and singers. Sponsors for next year's event as well as individual workshops are being sought. The event sponsorship is available for $3,000. GALA is also seeking a sponsor for the bar.
This offers a unique opportunity to "dip your toe" into GALA Choruses and to get to know more about our mission and people in a live setting.
The benefit of being the event sponsor includes:
A representative of your team will be invited to give opening remarks welcoming the attendees.
Logo placement: anywhere "GALA Symposium 2023" is printed [social media ads, GALA Website home page (with click-through link), Website – Symposium "About" Page, the printed program, the phone app, e-mails, on-line newsletters/blasts and media press releases] or verbally introduced your name will be in front of it. This includes venue signage and help desk signage.
Event sponsor investment: $3,000
A New Harmony Program
As a social justice non-profit, a main focus of GALA Choruses is our A New Harmony program. Many affiliated choruses and their members will be attending the A New Harmony workshops.
If your company values DEI (Diversity, Equity and Inclusion) and is looking to expand its commitment, our A New Harmony Workbook is a strategic opportunity to sponsor the belongingness of everyone. GALA Choruses provides this handbook at no charge to the user (this has been provided and will continue to be provided to both member organizations as well as to non-profits and firms outside of our membership roster). Imagine your company's logo on the handbook cover as the users move beyond performative discussion and create a table where every voice participates and is heard.
In addition to promoting your name during the workshops, your logo will also be featured on the A New Harmony Workbook for the coming year. Your organization will be mentioned in social media posts regarding the program as well as by session facilitators leading DEI groups.
A New Harmony is an on-going program with several facilitators working with organizations across North America. If you would like to expand your company's reach and commitment to equality, place your logo and branding on the A New Harmony Workbook. This investment would begin immediately and run through the GALA Festival 2024 at a cost of $5,000 per year ($10,000 total).
Interested in more information on A New Harmony? Learn more at https://galachoruses.org/resource-center/a-new-harmony/
Virtual Event Series
To overcome COVID obstacles, GALA Choruses initiated a series of virtual events to connect singers, share what member choruses are doing and keep our social justice work moving forward. These events have included choral works and interviews with singers, composers, directors and social activist and are planned and curated by GALA Artistic Director Jane Ramseyer Miller. This model will continue into 2023. An example of this is the Rise Up Singing event: https://www.youtube.com/watch?v=iq33Kg1WX9c
Sponsor one virtual concert for $2,500 or underwrite an entire four-part series (annual) for $7,500.
Benefits include:
Your company name included as the sponsor in all social media and communications surrounding the virtual event.
A promotional digital ad included as part of the broadcast.
Sponsorship with corporate link of targeted newsletters and e-blasts.
Additional Opportunities
Customize your reach and impact with these add-ons. We can tailor an approach that works for you.
Festival Program: In addition to the sponsorships listed above, you can also place additional advertisements in our Festival Program (print, Festival app or both).
Festival Exhibitor Booth Space: This is your opportunity to be a part of the GALA Festival 2024 and interface with the attendees. Do you have a message to share? Now is your chance! Booths will be located at the Minneapolis Convention Center.