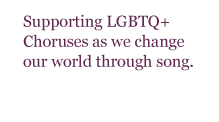 GALA Choruses Needs Your Help:
The COVID-19 pandemic has taken its toll on all of us. GALA Choruses is committed to continuing to serve the LGBTQIA+ Choral Movement during this unprecedented time, but the simple truth is that we cannot continue this work without your help. For GALA to survive until a 2024 Festival, we need a high percentage of registered delegates to contribute their registration fees to the association before the new year. Of course, we understand if you need these payments to be refunded. But if you are able, please consider converting your registration fees into a donation to GALA Choruses. Donations are tax deductible to the extent allowable by U.S. law. You can help us continue to change the world through song; you can be the change!
Continue to questionnaire..
Celebrate the holidays with GALA Choruses! Join our two-part holiday concert featuring performances from more than 25 LGBTQ+ choruses. Free to all—subscribe at YouTube.com/galachoruses. Dec 17 at 8pm ET & Dec 20 at 5pm ET.
These are incredibly difficult times for all of us. Some choruses have had success with virtual rehearsals during this period of social distance. Check out our new Resources for Surviving COVID section of the Resource Center for help with virtual rehearsals and much more. The slides and recording from our recent COVID-19 Financial Considerations webinar are also in this new section.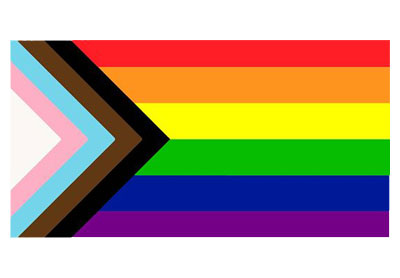 Celebrate Our Member Chorus Anniversaries:
Out Loud Chorus (Michigan)
New Wave Singers of Baltimore
New York City Gay Men's Chorus
Indianapolis Men's Chorus
Corinos: Coro Gay de Quito
Triangle Gay Men's Chorus
The Quire of Eastern Iowa
Sacramento Gay Men's Chorus
Portland Gay Men's Chorus
One Voice Chorus Charlotte
Lesbian/Gay Chorus of San Francisco
Kansas City Women's Chorus
Indianapolis Men's Chorus
Gay Men's Chorus of South Florida
Ensemble Vocal Extravaganza
Confluence: Willamette Valley LGBT Chorus
Columbus Gay Men's Chorus
Asheville Gay Men's Chorus