GALA will present our first all-virtual Leadership Symposium, OCTOBER 16th -18th, 2020. REGISTRATION IS NOW OPEN! All member chorus leaders and individual GALA members are welcome.
Symposium is a weekend of seminars, discussions. workshops, and networking for all chorus leaders. We usually hold Symposium in February, and were planning to gather in Atlanta next year, but with the pandemic pushing everything else further down the timeline, we will now hold a virtual Leadership Symposium this Fall on the HopIn platform.
Having Symposium in a virtual space has some upside. With travel and lodging costs eliminated, more delegates are now able to attend. Also, workshop sessions will be recorded and made available to registrants, so you no longer have to miss one session when attending another.

You will have to create an account on HopIn and purchase a ticket; we ask that you also create a profile with the name of your chorus and your chorus role entered into the "Headline" field, so that we can better interact. New this year is a discounted group price that will allow all your chorus leaders to attend! (If purchasing a group ticket, you'll need to contact memberservices@galachoruses.org for a special link for the rest of your group).
Symposium Registration Rates
$100 for an individual
$80 for the 3rd person from any given chorus
$350 for any-sized group from the same chorus
We'll have a full slate of workshops, roundtable discussions, and fun (Queer Beer Choir, anyone?). There will also be an opportunity for one-on-on sessions with GALA 411 Advisors and presenters. The full schedule is on the HopIn registration page.
Keynote speakers for the plenary sessions include Nina Simon, an author, activist and former museum director, and founder of the OF/BY/ FOR ALL, an organization that guides the development of non-profits, and Mollie Stone, a scholar and conductor who helps choirs learn South African choral music authentically.
A Tour of the 2020 Virtual Leadership Symposium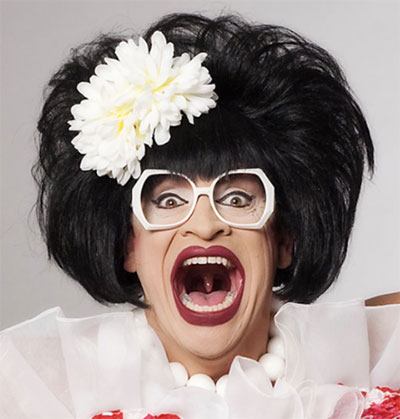 Symposium Auction & Schedule
Saturday evening of Symposium weekend will feature "Nightcap" – an online celebration. View the auction items we'll have available here.
See the full Symposium schedule and presenter information here.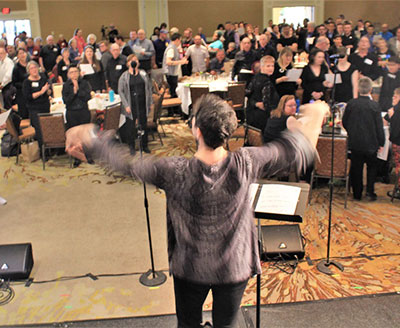 Looking for materials from Symposium 2020?
Select resources are available online!