The mission of the Dr. Catherine Roma Women Composer Commissioning Project is to fund new collaborations between GALA member choruses and women composers, resulting in new works that celebrate diversity, promote social justice, and stir the human spirit. Project participants will honor the work of Catherine Roma by:
Giving all GALA chorus members the opportunity to participate in commissioning a work of music by a woman composer.
Helping to nurture, support and cultivate women composers by valuing their talent, giving them exposure, performing their music, and giving them a platform to compose music that explores topics that make a difference in the lives of women.
Build community by connecting choirs across the nation as they co-commission a work to be performed in their home towns and on the GALA stage – a shared experience that guarantees multiple performances of a new work.
Join the Roma Commission Consortium
Choruses are invited to join the Commissioning Consortium for the 2024 Roma Commission. Participation is on a sliding scale from $150-$450. The commission will be completed by August 1, 2023 for performances in the 2023-2024 choral season. Applications close on July 15, 2023. Apply now! (Link opens in a new tab.)
Want to know more? Here's a glimpse of Elizabeth's process including a sneak-peak at the lyrics! (Link opens in a new tab.)
---
Disenfranchised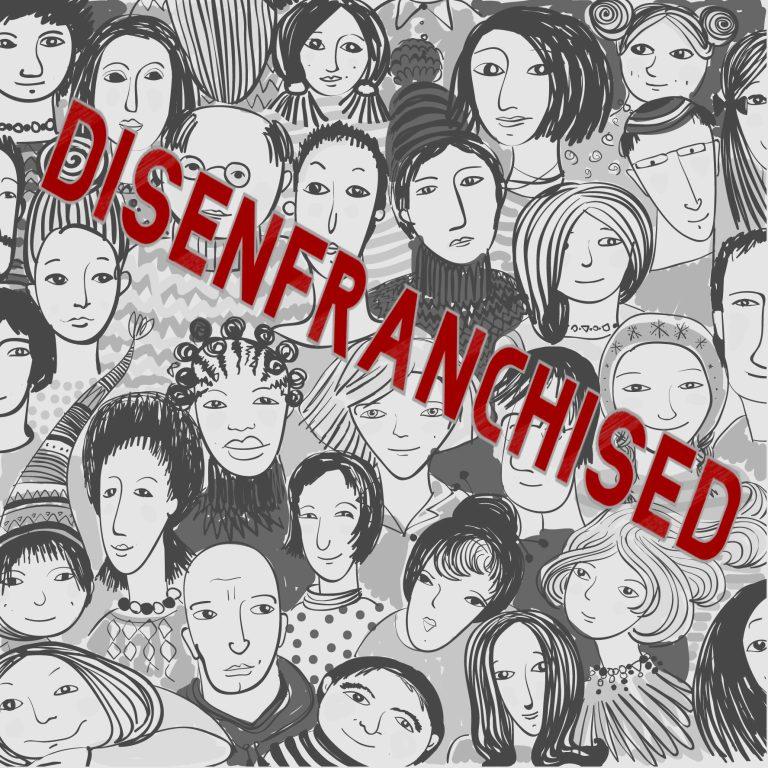 Minnesota composer Elizabeth Alexander is creating "Disenfranchised," an original choral work that takes a direct look at the insidious, never-ending cycle of voter suppression. With wit, directness, and a touch of satire, this high-energy song calls out disenfranchisement for what it truly is: a power game with winners and losers, ever-changing rules, and underlying it all, the intent to exclude.
This moderately-difficult 3-4 minute piece is available in three different voicings (SATB, SSA, and TBB) designed to facilitate programming with combined, flexibly-voiced choirs of all ages.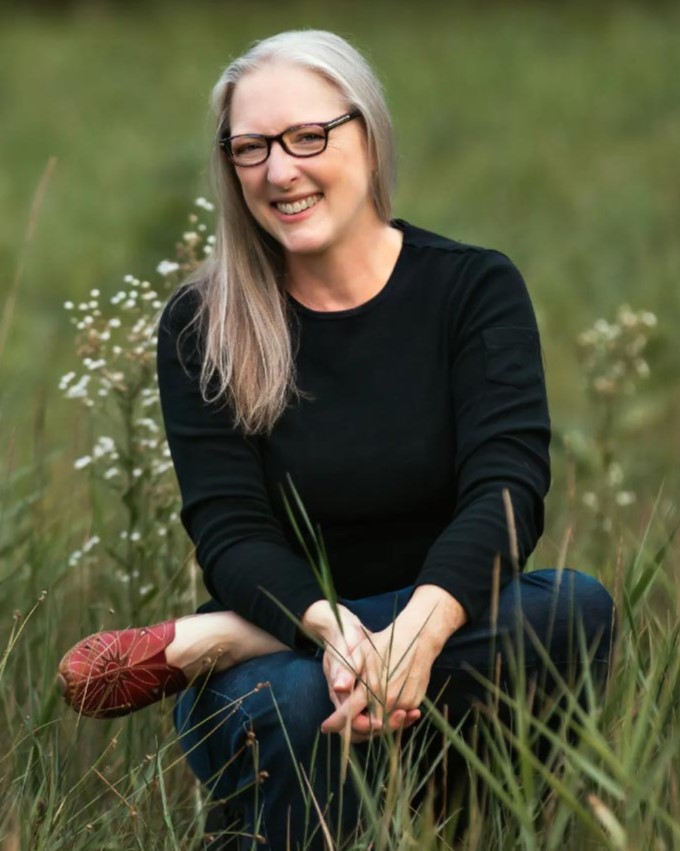 Timeline
Mar 29, 2023—Commission Consortium Applications open. Apply now!
June 15, 2023—Commission text draft distributed to commission choirs.
July 15, 2023—Commission Applications close
Aug 1, 2023—Commission completed and distributed to choirs
Fall 2023—Performed locally by commissioning choirs in fall 2023 and spring 2024
July 10–14, 2024—Performed at GALA Festival 2024. Performing choirs arrive in Minneapolis a day early to rehearse with Elizabeth Alexander and Cathy Roma.
Note: Festival performance venues are limited to 200-250 singers on stage. Depending on the number of choirs participating in the Roma commission, choirs may be invited by lottery, or asked to select a percentage of singers to perform at Festival.
Why Voting Rights?
Coretta Scott King said, "Struggle is a never-ending process. Freedom is never really won, you earn it and win it in every generation."
"We are living in the midst of a monumental retrenchment of human rights. This may seem new but it is not. We are stronger together. Let us now hold hands across what divides us. Let's rise up, sing out and march on."
—Dr. Catherine Roma
"We will not be passive in the face of injustice and allow every generation to fight the same battles. We will drive our communities to the polls and vote like the lives of our children depend on it because it does."
―Janet Autherine, The Heart and Soul of Black Women: Poems of Love, Struggle and Resilience
"…any voter denied a say in democracy has been harmed, and a remedy is in order regardless of the effect on an electoral outcome."
―Stacey Abrams, Our Time Is Now: Power, Purpose, and the Fight for a Fair America
---
About Dr. Catherine Roma
For over 40 years, Dr. Catherine Roma has created vibrant choral communities that reach across barriers of race, religion, class, sexual orientation and age. She works to translate the values of social justice and inclusion into fundamental experiences of community for both audience and singers. She does this through music that spans a wide variety of styles and cultures and through strategic efforts to develop membership and audiences that reflect rich diversity.
Cathy became one of the founding mothers of the women's choral movement, an international network of over 70 women's choruses, when she started Anna Crusis Women's Choir in her native Philadelphia in 1975. She founded MUSE Cincinnati's Women's Choir in 1983 after coming to Ohio to do graduate work at the University of Cincinnati's College-Conservatory of Music where she completed her Doctor of Musical Arts Degree in 1989.
Catherine is Professor of Music, Emerita at Wilmington College. Through her long association at Wilmington, Catherine founded and directed UMOJA Men's Chorus at Warren Correctional Institution, in Lebanon, Ohio (1993-2016). After her retirement from the college and MUSE, and prior to the pandemic, Roma founded and conducted choirs inside three Ohio prisons. Currently she conducts NIA Men's Chorus at Chillicothe Correctional Institution.
Roma served as Minister of Music at St. John's Unitarian Universalist Church in Cincinnati for 29 years, and was co-founder and co-director of the Martin Luther King Coalition Chorale for 22. In 2012 Roma founded and conducts the 100-voice World House Choir in Yellow Springs, OH.
Roma believes choral singing, the power of the human voice raised in song, brings diverse people together to inspire change; it is a balm that heals and transforms our world and ourselves. Singing together changes the air we breathe. Think globally, sing locally.
Support the Roma Commission
Or, checks payable to GALA Choruses may be mailed to P.O. Box 99998, Pittsburgh, PA 15233.
If you making a chorus payment as a Commissioning Partner include " Roma Commission – Your Chorus Name " in the notes field.