Each chorus performing for Festival submits a 1-minute introduction video to be shared before their set.
---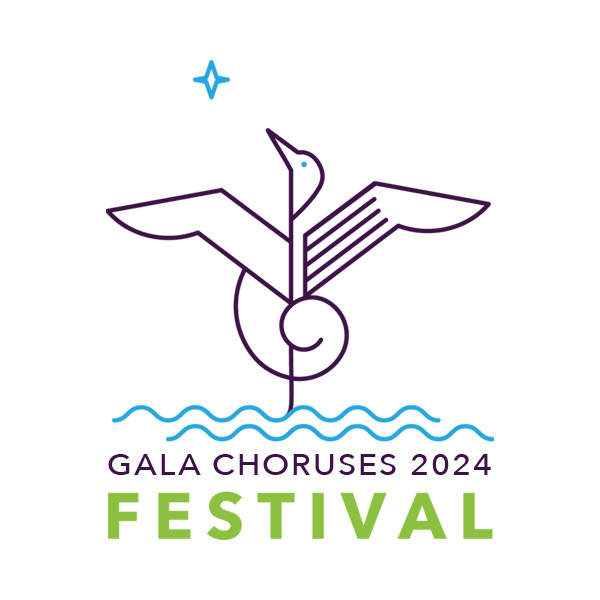 Each chorus performing at GALA Choruses Festival 2020 in Minneapolis is required to submit a 1-minute video introduction to communications@galachoruses.org before March 1st, 2020. Each video introduction will be played on a large screen before that chorus's performance, and may be shared over GALA communication channels. Introduction videos must be submitted to GALA Choruses in one of the ways specified below.
Ensembles performing at Festival are not required to submit a video introduction.
Creating Your Chorus Video Introduction
All videos submitted that meet the time and technical guidelines specified here will be proudly shown at Festival 2020. GALA recognizes that each chorus will have access to varying types of resources and video equipment, videos of any production quality will be shown. Video shot on a smartphone is just fine. Please use this video as a chance to showcase what makes your chorus great, and what you hope to share with us at Festival 2020. For inspiration, take a look at the introduction videos from the 2016 Festival in Denver: https://www.youtube.com/watch?v=tMBHUQeSC4s&list=PLmH917yI_4hmMiduzpcw4Une1DRVEiOqC
Some possible ideas include a video that does the following: features your chorus singing a greeting, interviews members of your chorus, describes the history of your chorus, describes the history of the music you will be performing at Festival, etc.
There are three general guidelines to consider for your video, no matter what you choose to do.
Each video must be less than 1 minute in length. We will not be able to use longer videos at Festival.
Each video must be formatted and submitted in a way that can be used at Festival. These formats and methods of submission are described below.
No video may show your chorus singing copyrighted material for any length of time, unless you have obtained the required licenses for a video recording of that material. Learn more at: https://galachoruses.org/resource-center/artistic-directors/copyright-licensing.
Submitting Your Chorus Video Introduction
Regardless of how you choose to record and/or edit your video, your video must be submitted in a way that is useable by GALA technical staff at Festival. Acceptable methods of submission are the following: