GALA youth choruses are quite diverse in their programming and structure. Some of them perform as traditional choirs and many integrate dance, theater and spoken word as well. When starting an LGBTQIA youth chorus keep in mind that you are working to develop the whole person, not just to entertain an audience. Youth choruses are about building strong healthy people. Always put the youth at the center of your decisions and you won't go wrong.
The tabs below will guide you through some of the issues to consider as you are planning your youth chorus.
Be sure to use the guidelines and documents provided for Protecting Youth and Chorus.
Also see How to Start a GALA Chorus.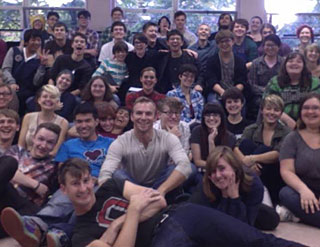 Need Help?
Give us a shout at info@galachoruses.org and we can connect you to experienced youth chorus directors who can help with your questions.