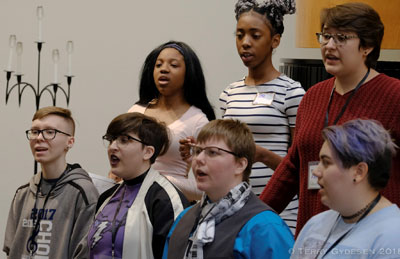 Video Central Shorts
A Place in the Choir (6:23 min)
Trans singer Kris Zurn explores his voice with teacher, Sue Zemlin.
Exploring Trans Voice (3:05 min)
Trans and nonbinary singers on the topic of voice.
Finding a Voice (4:37 min)
Voice clinician Lisa Butcher shares her journey coaching transgender singers.
The Reason for the Festival (7:03 min)
A conductor's journey to learn about trans voices and the birth of the Transgender Voices Festival!