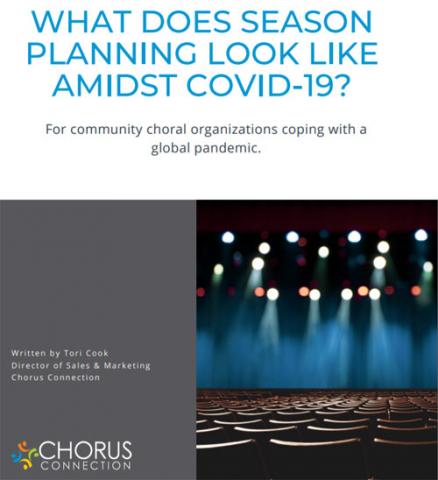 Chorus Connection has created an excellent planning guide for community choral organizations coping with a global pandemic. They are asking that you enter your email address so they can follow up for feedback but this is a free download.
On May 5, 2020 an expert panel assembled by the National Association of Teachers of Singing (NATS) hosted a webinar of vocal experts. Watch the full webinar above or read the sobering summary by Zach Finkelstein.
Dr. Lucinda Halstead, the president of the Performing Arts Medical Association concluded that there is no safe way for singers to rehearse together until there is a COVID-19 vaccine and a 95% effective treatment in place, in her estimates at least 18-24 months away.