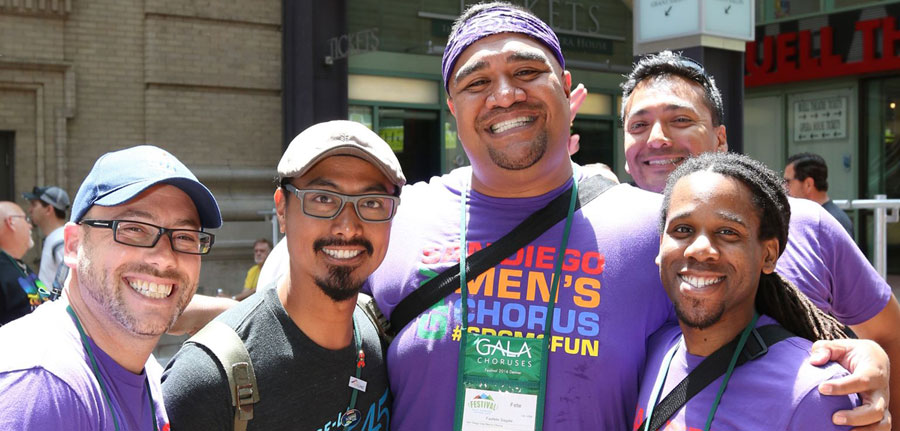 GALA choruses serve as family, faith community, support group and a primary social outlet for many of our singers. Here are creative ways that GALA choruses are connecting during Covid-19!
How to compose music or create a choral arrangement
Group voice lessons by section
Tips for learning intervals
Tips how to memorize music
Reading rhythms
Beginning score reading
Advanced levels of music reading
Teach dance steps for your next concert
Choral diction
Navigating the piano keyboard
Vocal warm-ups
ASL basics
Collaborate with/invite in other choirs to join your virtual rehearsal
Guest directors or videos to lead warmups
Internal multi-track contest (part of a song, original work, collaborative or individual)
Sing along with YouTube: Sound of Music
Service projects (like mask making), donation drives
Host a public sing-along event: Seattle Window Sing-Along, Minnesota Bring the Sing HOME
Post Videos from former performances
Virtual Choirs/Collaborations
Singing Telegrams
Individuals singers perform a song outside the window of elders or individuals who are sick
Promote questions for public engagement:

What is your stay at home sound-track?
What songs are on your feel-good playlist?
What themes might our chorus address in performance post-Covid?
Beyond The Music: Social Activies - List of Sugesstions
Beyond the Music: Keeping Singers Engaged - Presentation
Chorus Poetry Slam via Zoom
Teach cute handwashing songs
Use Zoom breakout rooms for smaller group sharing
Create a Virtual Choir – see GALA's how to
Create a buddy system for chorus members who would like regular support and check-in via phone or email
Board games night via virtual game apps
Host a dance party
Musical scavenger hunt
Virtual Idol and Sing-off between choir members
Pet Drag Show or Pet Talent Night
Book club
Virtual house tours
Hollywood Squares via Zoom with singing couples as contestants
Trivia competition
Pictionary
Zoom Coffee with the Artistic Director
Movie watch parties
Surprise guests appear at your Zoom gathering: former conductors, guest artists
Post your favorite memories/pictures from the last year (social media or email)
Happy Hour/Tea Time with chorus sections
Post Virtual Rehearsal social hang out (BYO everything)
Fact Quiz (spotlight on individuals – can be a game like two truths and a lie)
Social Media get to know you quizzes (internal/private group pages)
Watch Party of former chorus performances
Watch party of other chorus performances
Themes for virtual rehearsals: silly hats, color days, pajama day, etc
Use "breakout rooms" if group is large for social time/check ins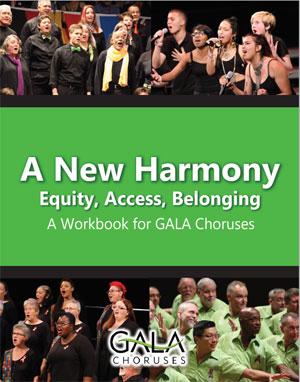 New Harmony: Equality, Access, Belonging
Chorus on hiatus? This might be a great time to create some virtual chorus conversations around equality, access, and belonging. Check out the New Harmony workbook and resources.