Need help digging into GALA's New Harmony workbook and training resources? GALA's New Harmony facilitators can assist with where to start, modifying scenarios and discussions to best connect to your chorus, finding or training facilitators for group discussion, etc.
Contact:
Member choruses may request the services of a New Harmony Facilitator. Facilitation via web video or phone is provided without charge for GALA member choruses.
Questions? Contact the 411 New Harmony advisers at NewHarmony@galachoruses.org.
To help with our future planning, please complete this feedback form after your New Harmony facilitation.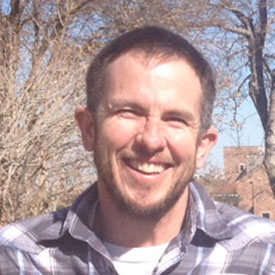 Sam Bullington is a public speaker and workshop facilitator, college professor and spiritual counselor, and founder and director of Phoenix, Colorado's Trans Community Choir—the longest existing trans choir in history! Sam is nonbinary trans with a Ph.D in global gender and sexuality studies. Sam regularly gives talks and leads workshops on unlearning racism, decolonizing the classroom, self-care for activists, healthy masculinities, reimagining our vision for social change, trans leadership, reigniting passion, and the future of gender and sexuality. Sam sang with the Santa Cruz Gay and Lesbian Chorus in its first season (1994) and was co-chair of TransVoices, the trans choir that was generated from the Trans Voices Festival sponsored by One Voice Mixed Chorus in 2004. Sam went on to sing with One Voice, driving 8 hours each way to attend rehearsal each week for an entire year after being hired at the University of Missouri. Sam went to his first GALA Festival in 2012 with Harmony Chorale in Denver (where he was on the board) and it was the lack of trans visibility at the 2012 Festival that prompted Sam to start his own trans choir in 2015. Sam loves gospel music and, in additional to GALA choruses, has sung with 3 gospel choirs, including a decade with the One World Inspirational Choir at the Michigan Womyn's Music Festival. Sam is also very involved with the Dances of Universal Peace and is on their Liberation Committee, the DUP North America equivalent to the GALA New Harmony Task Force. Sam has done research in South Africa since 1997, including with Gender Dynamix—the first trans organization on the African continent, and hopes to start a trans choir in South Africa as well! Sam received the Women's Studies Social Justice Award from the University of Minnesota, the Catalyst Award (Honoring those who speak up and out and often) from the University of Missouri, and the Kevin B Winge Award for Community Leadership from the Philanthrofund Foundation. Sam is in the midst of completing 3 books: Gender Diversity in Music Education: A Primer with Sarah Bartolome (Routledge), Learning from Polyamory: A Spiritual Seeker's Guide to Love (Beacon Press), and Transgender Wisdom: What I've Learned about Gender and Life from Living in the Grey Areas. Sam was a founding member of GALA's New Harmony Task Force and Sam's passion is creating a world in which we all can thrive.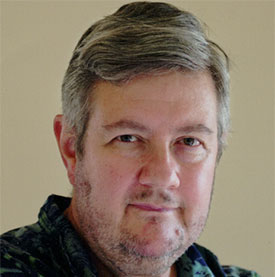 Reid Vanderburgh is a transman and retired therapist. In 1986, he was a founding member of the Portland Lesbian Choir and sang with that group for eleven years. In 1990, he helped found Bridges Vocal Ensemble, a subgroup shared by the Portland Lesbian Choir and Portland Gay Men's Chorus. Reid transitioned from alto to bass while a member of Bridges. Though supportive of his transition, the PLC was sad to see him leave in 1997, as he began taking hormones. In 2001, upon returning to Portland after graduate school, Reid joined Confluence: Willamette Valley LGBT Chorus and sang bass with that group for seven years. In 2008, he joined the Portland Gay Men's Chorus and continues to sing baritone with PGMC. He is a baritone section rep, and a member of PGMC's DEI committee. Reid is also a member of the New Harmony Task Force for GALA Choruses. In 2016, he was awarded a Lifetime Achievement Award for Distinguished Service by GALA Choruses. In addition to his work with GALA, Reid is a member of St. John the Baptist Episcopal Church and sings in the church choir when not under quarantine. He has taught many Continuing Education classes on topics ranging from Religion and Trans Identity to History of the LGBTQQIAAPNb Acronym.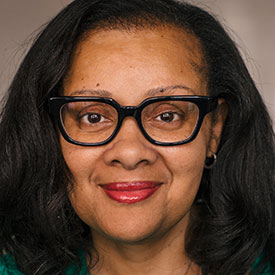 Maria-Elena Grant, born in the UK, moved with her family to the Bronx, New York in the late 1970s. Early in her career during the 1980s, Maria-Elena co-founded Blues, a social networking group for lesbians, the first of its kind in the borough. In 1993 Maria-Elena joined the POC Steering Committee, a group of LGBT organizations of color working to achieve better visibility for themselves within the community. In addition, Maria-Elena was a founding mother of The Audre Lorde Project and an early member of The Unity Fellowship Church, Brooklyn. She served for six years on the board of directors of the Gay and Lesbian Association of Choruses (GALA) and recently re-joined the board for a third term.
Maria-Elena has been recognized for her service to the LGBT community by receiving numerous awards including a citation from New York City Council Member C. Virginia Fields and a service excellence award from GALA Choruses. In addition, Big Apple Performing Arts has acknowledged her more than 25 years of activism. Maria-Elena's most satisfying achievement continues to be her work in Lavender Light: The Black and People of all Colors Lesbian and Gay Gospel Choir, of which she has been a member for 30 years and served as Co-Chair for the last 28. Maria-Elena, is honored to be a participating member of The New Harmony Task force and a Co-Writer of the New Harmony Handbook and she is always happy to participate in any dialogue that helps to create a more just, equitable, and inclusive world.