This section provides content and information to assist with the day-to-day, short-term and long-term management of your Chorus.
Are you just starting out and looking for help? Are you having some difficulties with fundraising or ticket sales? Look for help on these topics in this section of the Resource Center.
Starting a GALA Chorus
Reviews the kinds of questions you will need to consider when starting a chorus.
Membership
Provides resources regarding member orientation, member handbooks, attendance policies, software products available for managing choruses, member dues policies and alumni relations.
Finance
Contains examples of charts of accounts and classes for setting up accounting software, budgets and related budget comparison reports. Includes information on IRS 990 requirements, employee vs independent contractor questions and insurance considerations.
Fund Development
Includes a wealth of information on case statements, development plans, individual donors, grants, corporate sponsorships and more.
Marketing
Contains information on creating a marketing plan with specific examples of graphics and artwork, audience development, eMarketing, social media and advertising.
Outreach and Tours
Provides stories and testimonials, example documents and policies regarding tours and guidelines for outreach to schools.
Advocacy Resources
Includes a list of resources for choruses engaged in political advocacy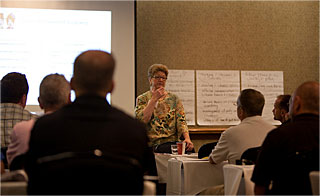 Need help, advice, or support for your chorus?
GALA Choruses is here to help. We offer a variety of services to our member choruses, including online discussion groups, job postings, a recommended reading list and even personal consultations with our 411 Advisors.