There are a variety of policies that may be helpful in managing your chorus to make certain that the chorus' operating practices are clearly understood. Below are a selection of example policies that can be modified to meet your chorus' needs.
Conflict of Interest Policy
An example of a conflict of interest policy to be used with chorus board and staff members.
Sexual Harassment and Discrimination
Both sexual harassment and equal employment opportunity policies are included in this document.
Diversity Plan
To assist in diversifying your board, chorus and organization.
Guidelines for Interacting with Youth
The document focuses on appropriate behavior when your chorus is participating in a collaborative activity with youth.
Financial Policies
This comprehensive financial policy describes controls over a variety of chorus financial functions.
Social Media Policy
Clarifies the responsibilities of a chorus member as a representative of the chorus when using various forms of social media.
Member Handbook
PDF
A very comprehensive example of a chorus member handbook provided by SFGMC which also includes attendance policies.
Document Retention and Destruction
Word
This policy discusses how long certain types of records should be retained and when they should be destroyed.  Remember that destruction on a timely basis is just as important as retention.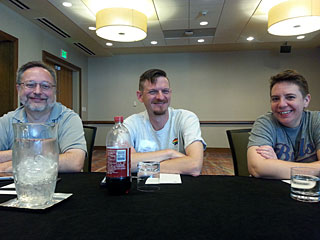 Annual Leadership Symposium
The Annual Leadership Symposium is a great opportunity to network with colleagues from other choruses and discuss plans for the upcoming season.