Visit the GALA Blog
The GALA blog contains articles on a variety of chorus topics plus video interviews and more
One of a board of director's core responsibilities is providing strategic direction for the organization. The resources below provide assistance with the processes and documents critical to successful planning.
Strategic planning helps an organization focus on how it plans to execute its mission. The process of strategic planning should include input from all of the organization's stakeholders. The plan document should be concise and become a living part of the day-to-day work of the chorus.
Ten Keys to Successful Strategic Planning
PDF
Good background article on what strategic planning is – and isn't along with the components of an effective strategic plan.
Developing a Vibrant Chorus
Word
An organizational benchmarking study that is an excellent tool for starting a strategic planning cycle by helping the group identify areas for improvement that are critical right now.
Benchmark Assessment Tally Sheet
Excel
Spreadsheet for tallying the results of the benchmarking study
Sample Chorus Strategic Plan
PDF
This is a sample three year strategic plan developed by a GALA Chorus.
Strategic Plan Dashboard
Word
An example of a strategic plan used by GALA Choruses
Strategic Plan Map
PDF
An example of a strategic plan provided by the Gay Men's Chorus of Washington
Strategic Plan Timeline
PDF
An example of a strategic plan timeline provided by the Gay Men's Chorus of Washington
Strategy Roadmap
Word
A strategic plan example from One Voice Mixed Chorus
Strategy Screen
Word
An excellent set of questions provided by OneVoice Mixed Chorus to be asked when making decisions regarding strategy, programming or collaborations.
Sample Chorus Organization Charts
PDF
This document provides an example of what kinds of questions should be dealt with by what part of the organization.
The annual plan translates the strategic plan goals and objectives into the specific actions to be taken in the current year and is specifically tied to the annual budget.
2021 Operating Plan
DOC
An example of an operating plan used by GALA Choruses.
GALA Chorus Planning Cycle
PDF
A simple illustration of a typical planning cycle for a GALA Chorus, referencing your multi-year strategic plan, current annual plan, budgets, etc.
An organization's bylaws are the rules and regulations enacted by the association to provide a framework for its operation and management. All staff and board members should be familiar with the bylaws and they should be reviewed annually to make certain that the organization is operating in compliance.
Bylaws
Word
A generic set of bylaws that can be adapted to the needs of an individual chorus.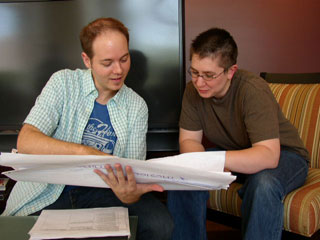 The 411 Advisors are Here to Help
GALA's 411 Advisor team can help with artistic, management and board development challenges