Tired of the choral repertoire easily available by the traditional distributors? This page is packed full of resources to help you move beyond the ordinary! Check out the Database tab for a list of choral rep that challenges gender stereotypes as well as Activist Songs to get your audience on their feet!
The newest Boulanger Initiative resource in the database tab offers over 8,000 works by women and gender-diverse composers.
Look for the Justice Choir Songbook under the Free Music tab for new and re-purposed protest songs.
In addition to the resources on this page be sure to peruse music commissioned by our GALA member choruses.
New Curriculum for School Collaborations
GALA choirs have commissioned hundreds of compositions in our 40-year history. Three of these larger commissions have been designed with supporting curriculums designed for middle and high-school students. Explore GALA's school curriculum resources.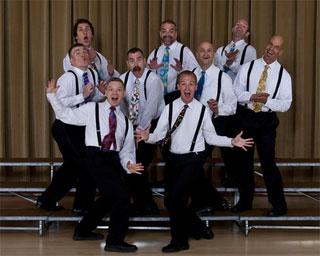 Choral Music Library Software
Many GALA choruses have designed their own music library software using a standard spreadsheet or custom designed database. Here are two commercial music library systems to consider.
MusicLibrarian: A new web-based system