In order to have a great rehearsal it is best to make a plan, create a map and know where you are heading! The best time to plan your upcoming rehearsal is the morning after your last one while the musical issues are still fresh in your mind.
This section offers tips about score preparation, rehearsal recordings, memorization, utilizing technology, warm-ups and much more!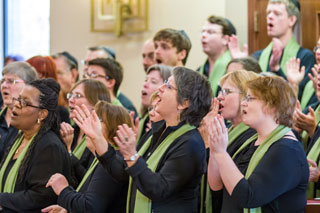 Tips for Healthy Rehearsals
Chorus America has some excellent rehearsal resources. Check out this article.