Dr. Catherine Roma Women Composers Commissioning Project
"Struggle is a never ending process. Freedom is never really won, you earn it and win it in every generation." – Coretta Scot King
Watch the Lifting As We Climb full video and trailer.
Commission Background
"In 2017 six women (an historian of American Women's History, a musicologist, activists, and several women conductors) gathered to discuss the GALA Roma Commission in light of the upcoming 100th anniversary of the 19th Amendment giving women the right to vote. Whereas we recognize the passage of the 19th as a major event, countless women remained, and remain, disenfranchised. How might we capture the complexity of this issue in a commission? Lots of conference call meetings!
We considered work samples of many composers and decided that Joan Szymko would be the woman to carry the torch. Lifting As We Climb is composed in 4 movements which open with the current climate of voting rights today, then look back in celebration of the struggles women endured in order to win the right to vote, and finally looking ahead and asking how we can engage and activate real change for all women of all colors in this unjust and soiled world." – Dr. Catherine Roma
Lifting As We Climb
18 SSAA choirs from across North America commissioned Lifting As We Climb to be performed in their own communities and by a mass chorus of 750 singers at the 2020 GALA Festival. Due to Covid-19, only four of the choirs were able to perform the composition in 2020. Recordings of those four performances are featured in the Lifting As We Climb video which will stream on Women's Equality Day - August 26, 2020.
The title, "Lifting as We Climb" comes from the words of African American suffragist, Mary Church Terrill—founder of National Association of Colored Women and Charter member of the NAACP: "And so, lifting as we climb, onward and upward we go, struggling and striving, and hoping that the buds and blossoms of our desires will burst into glorious fruition ere long. With courage, born of success achieved in the past, with a keen sense of the responsibility which we shall continue to assume, we look forward to a future large with promise and hope."
JSSAA composition with piano, sax, 8 narrators/story-tellers.
Length 25 minutes. Four movements including spoken narrative woven through the movements.
An accompanying school curriculum exploring the 100th anniversary of women's right to vote is available for download here.
Lifting as We Climb contains four musical movements with connecting historical narrative that celebrates the generations of women (and men) who worked tirelessly for the enfranchisement of women and on those who shone the light of truth on male privilege, white privilege and corporate privilege.
"What We Do—Now" (poem by Ellen Hagen)
"Organize, Agitate, Educate" (battle cry of Susan B. Anthony)
Interlude: "We Are All Bound Up Together"
"We Shake, We Shine" (Ida B. Wells, Coretta Scott King, and Mary Church Terrill)
| | |
| --- | --- |
| Oct 2018 | Commission Consortium Applications open. Apply here. |
| Jan 1, 2019 | Commission Applications close |
| Mar 2019 | Commission text draft distributed to commission choirs. |
| Aug. 2019 | Commission and school curriculum completed and distributed to choirs |
| Fall 2019 | Performed locally in fall 2019 and spring 2020 in collaboration with schools |
| July 4-8, 2020 | Performed at GALA Festival 2020. All commissioning choirs arrive in Minneapolis a day early to rehearse with Joan Szymko and Cathy Roma. |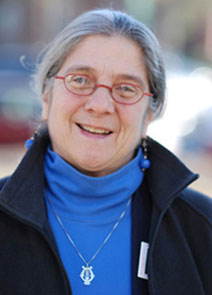 For over 40 years, Dr. Catherine Roma has created vibrant choral communities that reach across barriers of race, religion, class, sexual orientation and age. She works to translate the values of social justice and inclusion into fundamental experiences of community for both audience and singers. She does this through music that spans a wide variety of styles and cultures and through strategic efforts to develop membership and audiences that reflect rich diversity.
Cathy Roma became one of the founding mothers of the women's choral movement, an international network of over 70 women's choruses, when she started Anna Crusis Women's Choir in her native Philadelphia in 1975. She founded MUSE Cincinnati's Women's Choir in 1984 after coming to Ohio to do graduate work at the University of Cincinnati's College-Conservatory of Music where she completed her Doctor of Musical Arts Degree in 1989.
Catherine is currently Professor of Music at Wilmington College. Through her association at Wilmington, Catherine founded and directs UMOJA Men's Chorus at Warren Correctional Institution, in Lebanon, Ohio. She is Minister of Music at St. John's Unitarian Universalist Church in Cincinnati, and is co-founder and director of the Martin Luther King Coalition Chorale.
Recent honors include the Governor's Award for the Arts, in the category Community Development and Participation (2008); The GALA Choruses Lifetime Achievement Award (2012), The Martin Luther King Legacy Award (2013), and the Building Bridges Award given by Bridges for a Just Community (2013).
The mission of the Dr. Catherine Roma Women Composer Commissioning Project is to fund new collaborations between GALA member choruses and women composers, resulting in new works that celebrate diversity, promote social justice, and stir the human spirit. Project participants will honor the work of Catherine Roma by:
Giving all GALA chorus members the opportunity to participate in commissioning a work of music by a woman composer.
Helping to nurture, support and cultivate women composers by valuing their talent, giving them exposure, performing their music, and giving them a platform to compose music that explores topics that make a difference in the lives of women.
Build community by connecting choirs across the nation as they co-commission a work to be performed in their home towns and on the GALA stage – a shared experience that guarantees multiple performances of a new work.
2020 Roma Commission Consortium Choirs
ANNA Crusis Women's Choir
Atlanta Women's Chorus
Central PA Womyn's Chorus
CHARIS - The St. Louis Women's Chorus
Common Woman Chorus
Denver Women's Chorus
Indianapolis Women's Chorus
Kansas City Women's Chorus
MUSE: Cincinnati's Women's Choir
Portland Lesbian Choir
Rochester Women's Community Chorus
Sacramento Women's Chorus
San Diego Women's Chorus
Seattle Women's Chorus
Sistrum Lansing Women's Chorus
Voices Rising
Windy City Treble Choir
World House Choir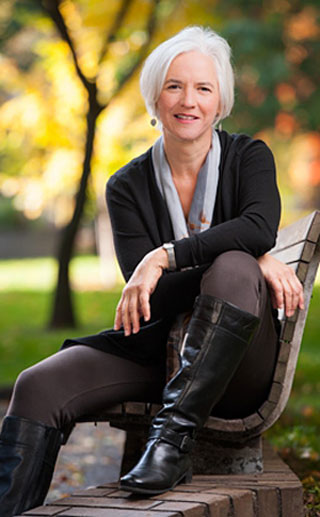 Joan Szymko is widely regarded as an outstanding composer of choral music in America today. Abundant lyricism, rhythmic integrity and exquisite attention to text are hallmarks of Szymko's diverse and distinctive choral writing. With a catalog of over 100 published choral works, her music is frequently heard at regional, national and international choral festivals and competitions.
The American Choral Director's Association recognized Szymko's lasting impact on the choral arts in America by awarding her the prestigious Raymond W. Brock Memorial Commission in 2010. In addition to the works published on this site, Joan Szymko's choral works are found in the catalogs of Santa Barbara Music Publishing, Roger Dean Publishing, Walton Music earthsongs, Treble Clef Press and Yelton Rhodes Music. She is a founding member of the Independent Music Publishers Cooperative. More at www.joanszymko.com/about.
Support the Roma Commission Fund
Make a donation to support future commissioning projects or submit payment for the Roma Commissioning Consortium.