Dr. Catherine Roma Women Composers Commissioning Project
"Struggle is a never ending process. Freedom is never really won, you earn it and win it in every generation." – Coretta Scot King
Watch the Lifting As We Climb full video and trailer.
Commission Background
"In 2017 six women (an historian of American Women's History, a musicologist, activists, and several women conductors) gathered to discuss the GALA Roma Commission in light of the upcoming 100th anniversary of the 19th Amendment giving women the right to vote. Whereas we recognize the passage of the 19th as a major event, countless women remained, and remain, disenfranchised. How might we capture the complexity of this issue in a commission? Lots of conference call meetings!
We considered work samples of many composers and decided that Joan Szymko would be the woman to carry the torch. Lifting As We Climb is composed in 4 movements which open with the current climate of voting rights today, then look back in celebration of the struggles women endured in order to win the right to vote, and finally looking ahead and asking how we can engage and activate real change for all women of all colors in this unjust and soiled world." – Dr. Catherine Roma
Lifting As We Climb
18 SSAA choirs from across North America commissioned Lifting As We Climb to be performed in their own communities and by a mass chorus of 750 singers at the 2020 GALA Festival. Due to Covid-19, only four of the choirs were able to perform the composition in 2020. Recordings of those four performances are featured in the Lifting As We Climb video which will stream on Women's Equality Day - August 26, 2020.
The title, "Lifting as We Climb" comes from the words of African American suffragist, Mary Church Terrill—founder of National Association of Colored Women and Charter member of the NAACP: "And so, lifting as we climb, onward and upward we go, struggling and striving, and hoping that the buds and blossoms of our desires will burst into glorious fruition ere long. With courage, born of success achieved in the past, with a keen sense of the responsibility which we shall continue to assume, we look forward to a future large with promise and hope."
2020 Roma Commission Consortium Choirs
ANNA Crusis Women's Choir
Atlanta Women's Chorus
Central PA Womyn's Chorus
CHARIS - The St. Louis Women's Chorus
Common Woman Chorus
Denver Women's Chorus
Indianapolis Women's Chorus
Kansas City Women's Chorus
MUSE: Cincinnati's Women's Choir
Portland Lesbian Choir
Rochester Women's Community Chorus
Sacramento Women's Chorus
San Diego Women's Chorus
Seattle Women's Chorus
Sistrum Lansing Women's Chorus
Voices Rising
Windy City Treble Choir
World House Choir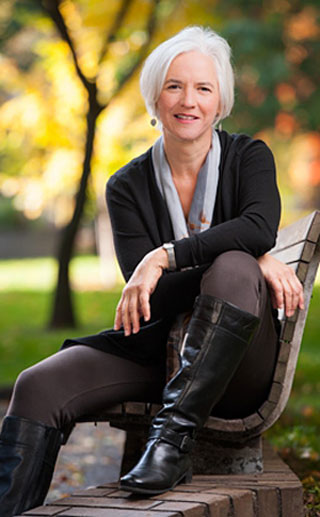 Support the Roma Commission Fund
Make a donation to support future commissioning projects or submit payment for the Roma Commissioning Consortium.