Commissioning New Works
GALA choruses have been leaders in commissioning new music for over two decades. Commissioning new music gives choruses a chance to work directly with living composers in creating a work of art that can be shared and performed many times. It also allows LGBT choruses to work with texts that directly speak to our mission or experiences as GLBT individuals.
In preparing for your commission plan carefully to select text, a strong composer and to clarify your expectations and parameters in order to commission a strong piece of music that has a life beyond the première.
NEW Consortium Commissioning Project
Artists: Mari Esabel Valverde & Dane Figueroa Edidi
Did you know that "The senseless killing of trans women" is a rampant problem in American society? (source: Marsha P. Johnson Institute)
Vision of the Work:
The first in a series of choral pieces addressing the epidemic of violence, especially murders, of transgender women and in particular trans women of color (TWOC). We hope that this inspires conversations aimed at cultivating intentional solidarity with TWOC with a work created by two trans women of color. The vision is that this composition will eventually become one movement in a larger work. According to our artistic collaborators: "It's not just one work. It's a movement. It's not just about honoring lives. It's about saving lives."
Length of the Musical Work = ca. 4 minutes
For SATB, with SSAA and/or TTBB voicings available
To premiere in the 2021-2022 concert season/academic year. Choruses will receive scores no later than January 1, 2021
Text to be written/compiled by Dane Figueroa Edidi
Music to be written by Mari Esabel Valverde
Extension and Activism
Conversation surrounding the work is necessary and can be extremely powerful in education and activism. Plans include, but are not limited to:
partnering with local organizations, schools, churches, etc.
coordinating composer and/or poet talks at the premiere(s) of the work, etc.
e-activism involving the distribution of the premiere video/audio recording
Option for partnerships facilitated between high-school/collegiate choirs and GALA LGBTQ Choruses
Educational materials for participating choruses.
Cost: Commissioning choruses pay a sliding fee of $300-750 to support the commission process. Includes score and curriculum for high school singers. This commission is offered free of charge to any trans chorus.
Deadline to commit to the project is March 1, 2020.
To state your commitment to this project, please click here (Google form).
For more information, please email Joshua Palkki.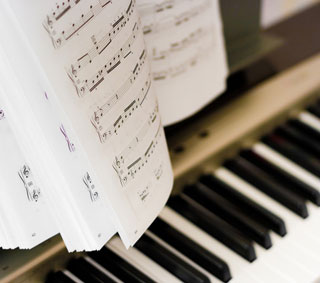 "Try to give a composer a bit of flexibility, especially with text if possible, since it can spark musical ideas. Also be clear about the range/ability of your choral ensemble! Send the composer a copy of any press notices and programs. And a thank-you card signed by the singers is still a nice thing. "
- Marian Dolan, conductor
GALA Festival 2016 Song list
See the Repertoire resource page for a spreadsheet of music performed at Festival 2016 including publisher and composer contacts. Commissioned works are tracked.