Commissioning New Works
GALA choruses have been leaders in commissioning new music for over two decades. Commissioning new music gives choruses a chance to work directly with living composers in creating a work of art that can be shared and performed many times. It also allows LGBT choruses to work with texts that directly speak to our mission or experiences as GLBT individuals.
In preparing for your commission plan carefully to select text, a strong composer and to clarify your expectations and parameters in order to commission a strong piece of music that has a life beyond the première.
Check out several GALA commissions with accompanying curriculum resources for Classrooms and Conversation.
Just launched - join the Dr. Catherine Roma Commission Consortium! Applications are open for the 2023-2024 commission by Minnesota composer, Elizabeth Alexander.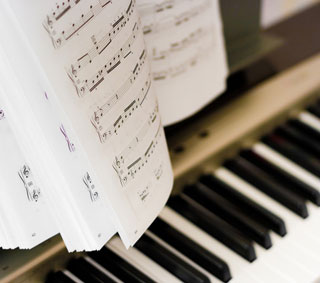 "Try to give a composer a bit of flexibility, especially with text if possible, since it can spark musical ideas. Also be clear about the range/ability of your choral ensemble! Send the composer a copy of any press notices and programs. And a thank-you card signed by the singers is still a nice thing. "
- Marian Dolan, conductor
GALA Festival 2016 Song list
See the Repertoire resource page for a spreadsheet of music performed at Festival 2016 including publisher and composer contacts. Commissioned works are tracked.