Member Spotlight
Working on an interesting outreach project or artistic endeavor with your chorus? We'd like to hear about it. Join the Member Spotlight and submit your chorus story or inspiration. We look forward to shining the spotlight on you!
Heartland Men's Chorus
Heartland Men's Chorus provides excellence in performance while advancing men's choral music, building community, and reaching out to diverse audiences. The members of HMC have joined together for the purpose of making music as a not-for-profit, volunteer chorus of gay and gay-sensitive people who are
making a positive cultural contribution to the entire community.
Heartland Men's Chorus is excited to announce Dustin Cates as its new artistic director. Cates will assume the role starting with the 2014-2015 season, the 29th season for the chorus.Cates is currently Director of Choral Activities at Olathe East High School and a member of the music ministry team at United Methodist Church of the Resurrection. He holds a Bachelor of Music Education from the University of Missouri-Kansas City Conservatory of Music and Dance, and a Master of Science in School Leadership from Baker University. He is a member of the National Association for Music Education (NAME) and American Choral Directors Association (ACDA). He serves on the Alumni Board for the UMKC Conservatory of Music and Dance and is the President-Elect of the Kansas Choral Directors Association (KCDA), a group that awarded him the Kansas Outstanding Young Choral Director Award in 2009.
Listen to a sample:
Heartland Men's Chorus – The Quest Unending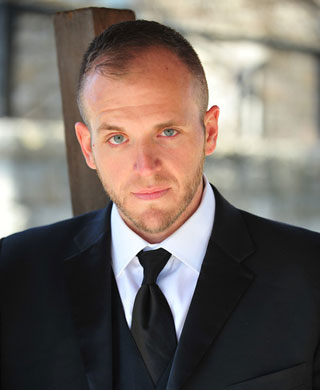 Previous Spotlights

Creating unity in the Spokane and Eastern Washington community by using their voices to raise awareness and support.

A new LGBTQ vocal ensemble which also serves as a gathering of local LGBTQ musicians.

SF's, a cappella pop band of powerhouse soloists, booming beatboxers, and street-real rappers.

Home for anyone who does not fit neatly into the gender binary, as well as those touched by trans issues.