One of the most valuable aspects of membership in GALA Choruses is the linkage to other member choruses all over the world. Use the search feature below to find a particular chorus or to look and see if there is a chorus in a particular city or country.
View our map of LGBTQ+ choruses worldwide to see just where all of the choruses are. The map is undergoing some updates so check back often!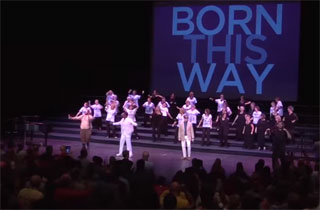 Global Queer Quire
View a video of Born This Way - by the Global Queer Quire - Changing Our World Through Song!