GALA Choruses welcomes all LGBTQ and supportive choruses. We also make our many online resources available to all individuals who are looking for community chorus and queer youth resources. By joining GALA Choruses, you and your chorus can find the support you need and enjoy these great benefits:
Join Today
Take advantage of the many benefits of being a GALA Choruses member by filling out a membership application form and joining us today.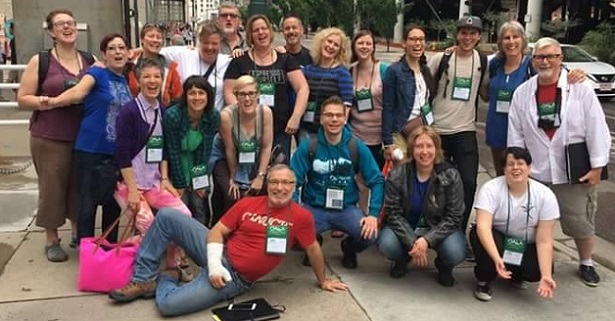 Membership Fees
Dues are based on the following formula:
| Chorus Total Expenses | Chorus Dues |
| --- | --- |
| Up to $62,500 | $250 |
| $62,501 - $700,000 | 0.4% up to $1,800 maximum |
| $700,000 + | $2,250 |
Dues for individual members are $35 per year.
Membership renews on January 1st of each year. Chorus Administrators can renew online, update contact information, and pay dues through the Integra application. You may also print out the Membership Renewal Form and mail it in with payment.