GALA Choruses welcomes all GLBT and supportive choruses as well as individuals looking for community chorus and queer youth resources who are not affiliated with a GLBT chorus. By joining GALA Choruses, you and your chorus can find the support you need and enjoy these great benefits:
Regular eBlasts keep you abreast of everything that is happening.
Our GALA 411 program which provides consulting services with experiened choral professionals.
Festival is the signature event of GALA Choruses, and the next Festival will be in 2020.  [A chorus must be a member for all intervening years in order to perform at the quadrennial festivals.]
Leadership symposiums are held annually (other than Festival years) providing an opportunity for education, inspiration, and just plain fun!
The Resource Center provides useful templates and data to members. The GALA website includes a variety of sample documents for job descriptions, sample bylaws, strategic plans and much, much more.
The Resource Center includes a Teachers section with documents and videos regarding queer and trans youth.
Join Today
Take advantage of the many benefits of being a GALA Choruses member by filling out a membership application form and joining us today.
Join the Best Practices Program
Bolster your organizational structure and enhance your grant applications by obtaining GALA's Best Practice Certification. Best practices are a hallmark of a well-managed organization and contribute to the group's long-term sustainability. Chances are your chorus is already doing most of the things required for certification, and there's no cost to join the program.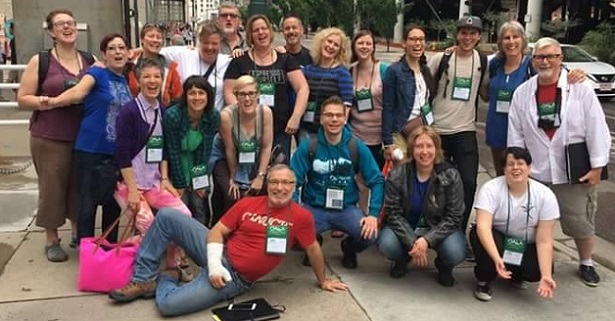 Membership Fees
Dues are based on the following formula:
Chorus Total Expenses
Chorus Dues
Up to $62,500
$250
$62,501 - $700,000
0.4% up to $1,800 maximum
$2,250
Dues for individual members are $35 per year.
Membership renews on January 1st of each year. Chorus Administrators can renew online, update contact information, and pay dues through the Integra application. You may also print out the Membership Renewal Form and mail it in with payment.