The GALA 411 program provides consulting services to member choruses through web apps, conference calls, and on-site workshops if absolutely necessary. The 411 advisors all have extensive experience and offer consulting assistance for member choruses.
Any member chorus may request a consultation from the 411 program at any time.
Our board development advisor deals with board and staff relationship issues, strategic planning, board fundraising responsibilities, and best practices.
The artistic advisor assists with repertoire and licensing, programming, resources during the COVID pandemic, AD roles and responsibilities and support for new ADs.
Our youth education advisor works with our member youth choruses and on our relationship with secondary schools and universities.
---
GALA 411 Advisors
GALA Choruses produces workshops, conferences, and a quadrennial Festival to provide educational programming, networking, and social opportunities for our member choruses.
---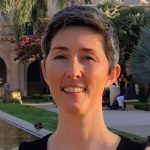 Kathleen Hansen
has been working in the field of music education and performance since 1998. She has a Bachelor of Music degree specializing in music education and trumpet, a teaching credential, and a Master of Music degree in conducting. Kathleen is passionate about providing meaningful opportunities for all people to connect through musical experiences. She believes in the power of good musical programming, effective team training, and mission-based organizational leadership to build life-changing choruses. In addition to her work with San Diego Women's Chorus (GALA), Kathleen directs the Sun Harbor Chorus and San Diego Chorus of Sweet Adelines International, where she is one of 30 worldwide "International Faculty". She is an active clinician, adjudicator and vocal coach. You can reach Kathleen at
artisticadvisor@galachoruses.org
.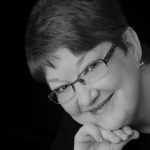 Eve Campbell
has worked in the Not- For-Profit industry all of her adult life and loves being involved in mission driven experiences. As an early member of The Women's Chorus of Dallas she found her passion for the gay and lesbian choral movement. She served as the Executive Director of TWCD for over ten years and currently works as a consultant to non-profit arts organizations. Eve has served on numerous non-profit boards including the GALA Choruses board, with a term as president during the Festival Year 2000 in San Jose, CA. During her time with the GALA Choruses board Eve began working with member chorus boards to help with strategic planning, crisis intervention, annual planning, fund development strategies and other board issues. Since her first GALA Choruses consult in 1998, she has had over 100 consults with different choruses and other non-profits, many multiple times, as repeat requests have been frequent. She has also presented at Leadership Conferences, Festival and Artistic Director and Manager's meeting. Recognized as both a community leader and a leader in the gay and lesbian choral movement, Eve has received numerous awards including the Legacy Award from GALA Choruses (the organization's highest honor), the Extra Mile Award for service to the Dallas gay and lesbian community and a lifetime membership award with the Women's Chorus of Dallas. You can reach Eve at
boardadvisor@galachoruses.org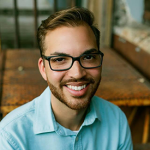 Praised for his collaborative spirit and eclectic music programming,
Ryan LaBoy
is a singer, conductor, and educator, currently serving as Artistic Director of Berkshire Children's Chorus and as Choir Director at Bard College at Simon's Rock– the nation's only four-year "early college." He also sings with Twin Cities-based chamber ensemble, Border CrosSing, which recently released their debut album "Un Milagro de Fe" to critical acclaim. Additionally, Ryan serves as a Virtual Music Instructor at the Shanti Bhavan Children's Project (Tamil Nadu, India) and as a Program Committee Member with Broadway for Arts Education (NYC). Before arriving in the Berkshires, Ryan spent three years as Director of Choirs & Voice at North Hennepin Community College where he conducted Concert Choir and Chamber Singers and led the Voice Studio, and served as Founding Music Director of ComMUSICation– an El Sistema-inspired choral youth-development program in St. Paul, Minnesota– leading them to performances with Grammy Award-winners like the Minnesota Orchestra and Leslie Odom, Jr. (Super Bowl LII). Ryan holds degrees in Choral Conducting and Music Education from the University of Minnesota and Westminster Choir College, respectively. Ryan can be reached at
youth@galachoruses.org
.