2013 Managers & Director's Schedule
2013 Retreat Agenda
Join us for a unique retreat where the agenda and discussion topics are created by the managers and directors who attend. You are invited to submit your own requests for discussion topics. Any topic from very specific to broad conceptual issues are welcome.
GALA "Best in Show" Fair
For our opening event Friday afternoon, each chorus is invited to bring a visual representation of a "best idea" from 2012: unique programming theme, outreach strategy, social media campaign, fundraising event...you name it. Tables will be available for your presentation (think Science Fair). Be creative! Audio, visuals, costumes, photos, and handouts are all encouraged. In addition, bring copies of a short summary of your "best idea" with your contact information so that delegates can connect if they have questions or want to follow up.
FRIDAY, JANUARY 18TH

5:00-7:30pm
Registration: Point Loma
5:00-6:30pm
GALA "Best of Show" Fair - Palm I
6:30-7:30pm
Meet and Greet Cash Bar: Cabanas (outdoors) light refreshments will be served and the San Diego choruses will perform

SATURDAY, JANUARY 19TH

ARTISTIC DIRECTORS - Palm II
9:00am-5:00pm
Participants to set their own agenda
LARGE CHORUS EXECUTIVE DIRECTORS - Crown Point
9:00am-5:00pm
Participants to set their own agenda
MID-SIZE CHORUS ADMINISTRATORS - Mariner Point
9:00am-5:00pm
Participants to set their own agenda

SUNDAY, JANUARY 20TH

ARTISTIC DIRECTORS - Palm II
9:00-10:30am
Participants to set their own agenda
LARGE CHORUS EXECUTIVE DIRECTORS - Crown Point
9:00-10:30am
Participants to set their own agenda
MID-SIZE CHORUS ADMINISTRATORS - Mariner Point
9:00-10:30am
Participants to set their own agenda
GROUP MEETING - Palm II
10:30-11:30am
Group discussion of GALA programs and upcoming events
BRUNCH - Palm Court
11:30am-1:00 pm
ARTISTIC DIRECTORS - Palm II
1:00-5:00 pm
Participants to set their own agenda
LARGE CHORUS EXECUTIVE DIRECTORS - Crown Point
1:00-5:00 pm
Participants to set their own agenda
MID-SIZE CHORUS ADMINISTRATORS - Mariner Point
1:00-5:00pm
Participants to set their own agenda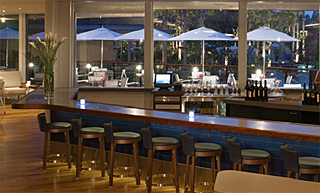 Planned Discussion Topics
Support and discussion for mid-sized chorus managers
Full-time ED conversations
Holiday repertoire reading session
Core repertoire for outreach gigs
General repertoire reading session
Youth chorus networking and topics
Starting a youth chorus
Conversation with GALA board, staff and all delegates