Join nationally known conductor, Michael Hayden, for the 2019 Symposium Singers! With GALA singers from choruses far and wide in a mass SATB chorus, you'll enjoy a weekend of beautiful and challenging music, exploring vocal technique, informative workshops, and lifelong connections with singers from other GALA choruses.
The weekend concludes with a Sunday performance for delegates at the GALA Symposium Luncheon closing event.
About Michael Hayden
Award-winning conductor Michael Hayden is choral director at Mira Costa High School in California, a 2014 GRAMMY Gold Signature School. Michael has worked extensively with choirs and ensembles across North America as a choral clinician and ensemble coach and was the 2014 California Teacher of the Year.
"Michael is brilliant at bringing together excellent musicality with theater, staging, and high-octane performing. I am thrilled that a new generation of singers is getting the opportunity to work with him!"
- Bob Mensel, Portland Gay Men's Chorus Artistic Director
"If you sing with Michael Hayden, expect to be amazed, challenged, energized and to learn things about your voice that you never knew was possible!"
- Jane Ramseyer Miller, GALA Artistic Director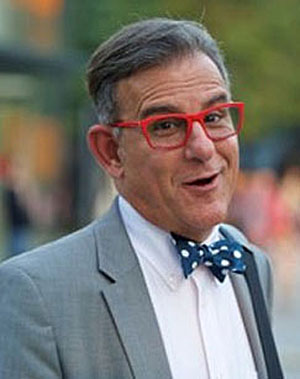 Singer Workshops at Symposium
Vocal Technique
Overcoming Stage Fright
Navigating that Choral Score
Creating Choirs that Welcome Trans Singers
Creating Inclusive Choirs
GALA Festival 2020 Info Session
Plus lots of workshops on marketing, social media, fundraising and chorus management.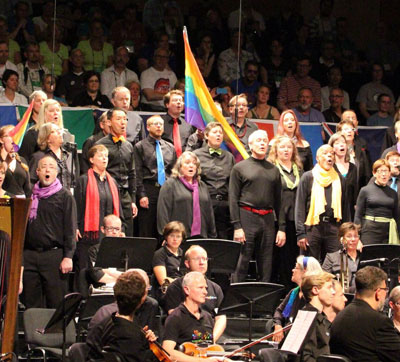 Greetings from Michael!
I am thrilled to conduct the Symposium Singers at the Tucson GALA Leadership Symposium. These weekends of bringing singers together from all over make for an exciting and fast paced rehearsal process that ultimately is tremendously satisfying on many levels.
For our performance on Sunday I have programmed three very different selections. The first is Circa Mea by Mark Burrows. This song utilizes a text from "Carmina Burana" set in a highly rhythmic and percussive a cappella setting. The voice leading is terrific and the drama builds throughout to the end. It is truly one of those pieces that is fun for both the choir and the audience.
Our second selection is Crossing the Bar by Gwyneth Walker. I think this is one of, if not the best, piece she has written. With text by Alfred Lord Tennyson, the marriage of the music with the poetry is stunning. As the singers move through the text, the listener is taken on a journey that will leave them and the singers with a lasting memory.
Our concert concludes with Rise from the Justice Choir Songbook by Arianne Abela. All Symposium delegates will learn the melody but Symposium Singers will be featured on the harmony parts.
Michael Hayden,
2014 California Teacher of the Year
Director of Choirs, Mira Costa High School
2014 GRAMMY Gold Signature School