Sing with the fabulous Alysia Lee, our guest conductor for the 2022 Symposium Singers chorus. Alysia is an artist, arts educator, policymaker, conductor, and composer.  You may remember her from the GALA Choruses' Rise Up! virtual event in April 2021, which explored music and social justice.
As a Symposium Singer, you'll enjoy a weekend of beautiful and challenging music, explore vocal technique, informative workshops, and connections with singers from across North America!
Plan to arrive by Friday afternoon, February 18 for a 4:00 pm singer workshop and evening performance by our Atlanta GALA Choirs. The weekend concludes with a 12:30 pm Sunday performance for delegates at the GALA Symposium luncheon closing event. Book flight travel to depart after 3:30 pm on Sunday, February 20.
About Alysia Lee
Alysia Lee is the Founder and Artistic Director of Sister Cities Girlchoir, a faculty member of the Peabody Conservatory of Johns Hopkins University, and serves on the Chorus America Board of Directors.
Alysia is the series editor of Hal Leonard's Exigence for Young Voices, the new choral series uplifting Black and Latino composers for young choir ensembles. Her piece 'Say Her Name' is published by Hal Leonard. She has recent composition commissions by Baltimore Choral Arts, Portland Lesbian Choir, and GALA Choruses.
Here is Alysia soloing on her own composition, Say Her Name. Check out Alysia's website!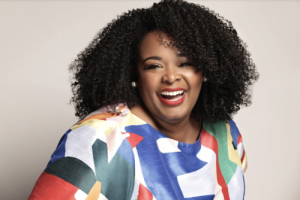 Singer Workshops at Symposium
In addition to rehearsing with Alysia throughout the weekend, singers may participate in any of the Symposium workshops. The following workshops are especially focused toward singers.
Voice Building and Range Extension
The Second Voice Change: supporting the aging voice
Scared Voiceless: Overcoming Stage Fright
New Harmony: Equity, Access, and Belonging
Musical Appreciation vs Appropriation
Networking opportunities with other singers
Plus lots of workshops on marketing, social media, fundraising and chorus management.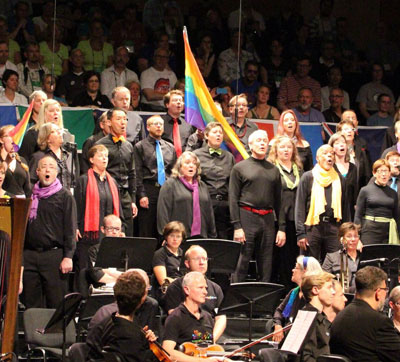 Greetings from Alysia!
I am so excited to gather with you in Atlanta in February! I am eager for some live music-making. I crafted a concert experience that feels complementary to our current world. There is room for reflection. There is room to meditate on the beautiful and the ugly. There is room for sorry and hope.
The concert program we are preparing will take us on an uplifting journey!
We will begin with Will There Really Be a Morning?, the classic Dickinson text set with luscious moving vocal lines by Dan Campolieta. Then we will sing my original work, Say Her Name while we invite the ancient practice of libations to the concert stage and issue a call to action. Then we will close with Jason Robert Brown's passionate Sanctuary inviting us to consider the benefit of mutual aid and love. The combined program is reflective and active. I look forward to creating a powerful opportunity for us to connect together around these themes and ideas.
In addition, we will premiere the first movement of a new larger work I am composing for GALA Choruses.  The working title is "America Must See" and it examines the impact of the American pattern of racist violence and murder on Black motherhood. In preparation for composing this piece, I have examined the words of Black mothers of landmark tragic murders, from Emmett Till to George Floyd, in addition to making new connections with an anti-violence initiative in my hometown, Baltimore, MD that is led by mothers.
See you in Atlanta!