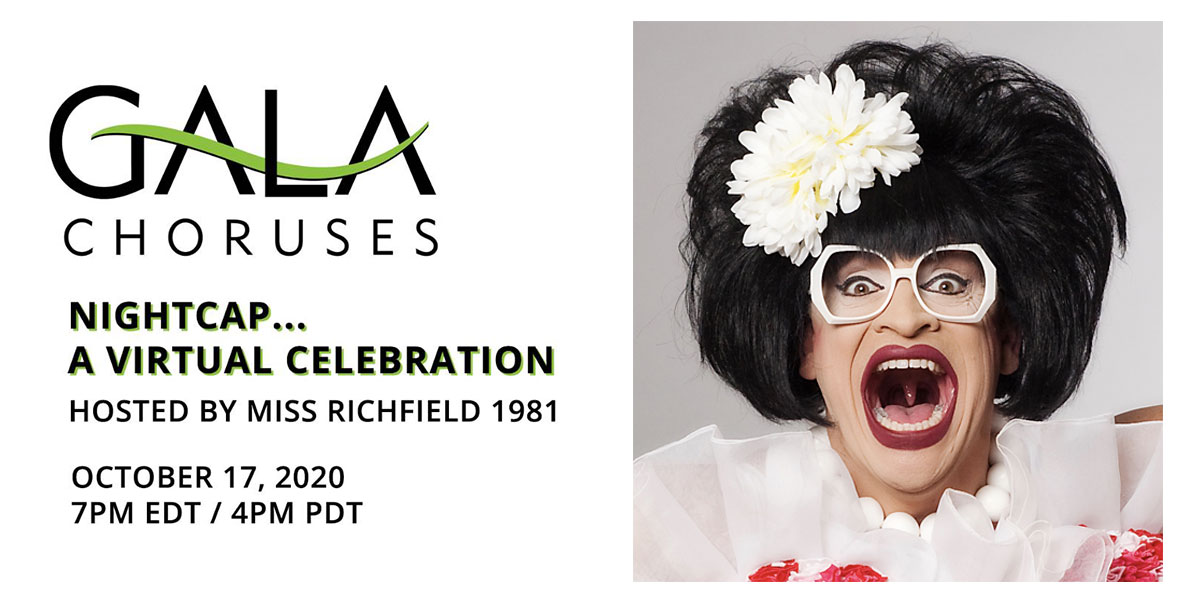 Gala Artistic Directors sing Happy Birthday
Needing something new for that Birthday Greeting you plan to send? This is perfect for you. 8-12 Gala Artistic Directors sing & record a virtual Happy Birthday with a spoken intro by Gala Board President Dwight Joyner
4 day/ 3 night Sonoma Wine Experience Hotel/Air/ 5 hour sedan tour
Indulge in Signature Wines and the Pampering Spa in Sonoma, California for Four Days & Three Nights at the Fairmont Sonoma Mission Inn & Spa in a Vineyard Suite with Economy Class Air for Two, Including a Private Winery Tour in a Chauffeured Luxury Sedan Stay at The Fairmont Sonoma Mission Inn & Spa, a AAA Four-Diamond elegant oasis, blessed by natural mineral hot springs in the Sonoma Valley. The Fairmont Sonoma Mission Inn & Spa sits in the idyllic California's renowned wine country, replete with an abundance of nearby wineries, epicurean delights, and breathtaking scenery. Savor the fruits of the wine country on a personalized five hour tour of the Sonoma or Napa Valley! The Sonoma Mission Inn and Spa hotel pays homage to ancient Egyptian, Greek and Roman civilizations, which believed in the axiom 'Sanitas Per Aquas,' and is beautifully designed with many amenities to promote health, relaxation and rejuvenation. Enjoy luxurious treatments for the body or face, massages and more.
Cooking Virtual Experience
A Private One-On-One Virtual Cooking Class By A Top Chef in Your Own Kitchen for Up to Ten People Grab your chef's hat and apron, because you'll be joining a top chef for a virtual cooking lesson in your own kitchen! You'll enjoy an hour-long interactive group video class with a menu of favorite dishes from a chef with more than 10 years of professional experience from the best restaurants. Your chef will walk you through the process and be on hand for insider tips. You will receive an ingredient and shopping list as well as the recipes. Maximum 10 people in each class will ensure you are given as much or as little attention as you need. Your virtual cooking experience for up to ten people includes: • Private one-on-one hour-long virtual cooking class with a top chef.
Broadway Comes to You
Broadway Comes to You During a Private Virtual Chat with Two Stars from Your Choice of Wicked or Hamilton for Up to Ten People, Including a Solo Performance You'll get to participate in an intimate chat with two star cast members from the Broadway musical Wicked or Hamilton for an hour of personal success stories, backstage anecdotes and easy conversation about life in the Big Apple and behind the curtain! Each cast member will also perform a solo number live, so you're in for a sensational treat! Before you say goodbye, you'll have the unique opportunity to ask away during a Question and Answer session. Your virtual broadway experience for up to ten people includes: • Private virtual chat with two actors from Wicked or Hamilton, including a solo performance of one or two songs per cast member.
La Terrazza Tuscan Vacation
2 bedrooms - Sleeps 4 2 bathrooms Kitchen, living and dining areas Décor: Tastefully furnished and curated with elegant antiques and traditional Tuscan furniture. Amenities: Free WiFi, washing machine, and hair dryer. Heat and air conditioning is an extra fee based on usage, that is to be paid at the end of stay. Location: Located near the center of Cortona La Terrazza is a historic apartment, newly renovated in 2018, 2 bedroom, 2 bath located on the third floor of a historic palazzo that was built for nobility. With grand wood beamed ceilings and terra-cotta flooring. You enter the third floor by a stone staircase that leads into a cozy living room that leads out to the open terrace that looks out to the highly coveted view of the valley and Lake Trasimeno. Both bedrooms have queen sized beds and lovely views from each window. The garden below is a common garden area with table and chairs that the guests can utilize to have meals or simply enjoy the view with a glass of local wine.