"Happy Holigays and a Queer New Year!" features a great mix of traditional holiday choral classics to contemporary holiday selections. This year, we focus on songs that light up and…
Celebrate the holiday season with some of your Broadway favorites! Chicago Gay Men's Chorus will channel our inner triple-threats with holiday classics like "White Christmas" and "Turkey Lurkey Time," as…
Shining in Silver: Perfect Harmony's 25th Anniversary Concert Join us in celebrating 25 years of Perfect Harmony Chorus as we continue to Sing to Make a Better World. Our Silver…
The Atlanta Gay Men's Chorus is returning to the Cathedral of St. Philip for its 42nd annual journey through laughter, reflection, goosebumps, and holiday nostalgia. You can expect to hear…
Holiday Concert: Family - December 3rd @ 8:00pm & December 4th @ 2:00pm We would like to invite you to FAMILY, our holiday concert. The Cincinnati Men's Chorus has performed…
The New Wave Singers of Baltimore is pleased to invite you to our winter concert, Sounds of the Season 2022. We will be performing a full program of winter and…
Join the choirs of Nashville in Harmony, including the Major Minors, for Merry Everything: A Nashville in Harmony Holiday Concert to celebrate the hopefulness and joy of the holiday season.
'Tis the season for celebrating the holidays, cheer, and togetherness! The Windy City Gay Chorus and Windy City Treble Quire invite you to join us for our 2022 holiday concert,…
Come and enjoy a collection of music that embraces the spirit of peace and unity during this holiday season.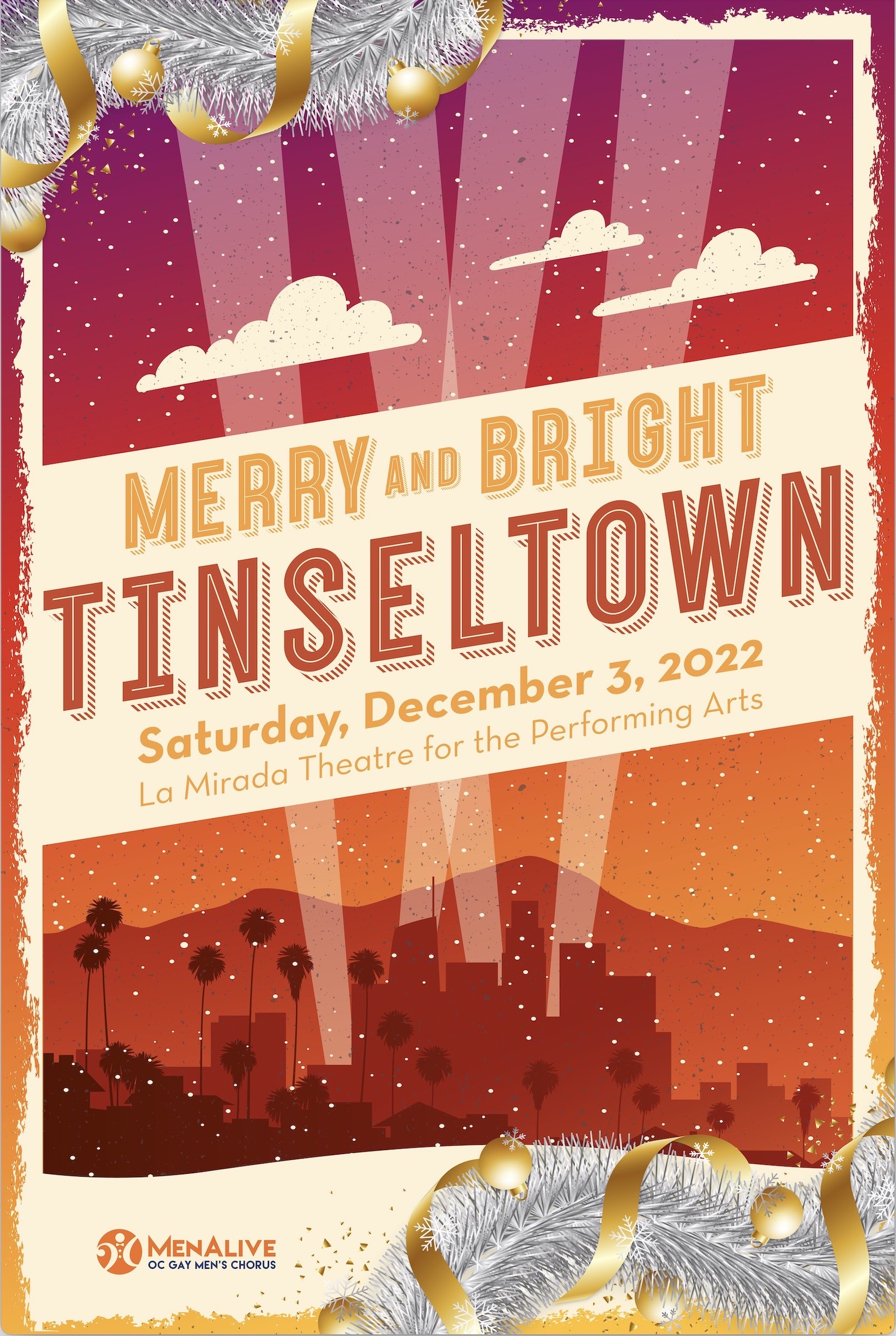 Everybody can use some good old-fashioned Holiday Spirit and MenAlive - Orange County Gay Men's Chorus has just the concert to make that dream come true! Join us for a…